Harry Potter is the second most successful film franchise of all time and fans could not get enough of Harry's adventures in J.K Rowling's wonderful books. Fans were opened up to a new world of wizards, witches and magic, and although Harry was the hero, he couldn't have done it without there many strong women by his side. While all good things must come to an end, including Harry Potter, many of these talented actresses went on to appear in award-winning movies while others took a different route. Nonetheless, they will always be knows as their Potter character in our hearts.
Maggie Smith as Professor Minerva McGonagall – Then
Despite Professor Dumbledore being the face of Hogwarts, deputy headmistress Professor McGonagall was very much a close second.
As a loyal member of the Order of the Pheonix, Minerva watched over Harry Potter as he was taken to the Dursley's home, and then throughout his time at Hogwarts. McGonagall was a regular feature and strong character in all but one of the franchise.
Maggie Smith – Now
Maggie Smith's impressive career has spanned over 66 years, appearing in over 50 films leading her to become one of Britain's most recognized and respected actresses. Following her role in Harry Potter, Smith went on to appear in successful British period drama, Downton Abbey, for which she was awarded a Golden Globe award, two Emmy awards and a Screen Actors Guild award.
For her incredible achievements in film, Smith was made a Dame by the Queen in 1990 for services to the performing arts.
Miranda Richardson as Rita Skeeter – Then
We first came across Rita Skeeter in Harry Potter and the Goblet Of Fire, as the intrusive journalist from The Daily Prophet who specialized in writing false stories and misreported interviews. Rita was even dubbed "enchantingly nasty" by Professor Dumbledore.
At the Triwizard Tournament, Skeeter painted Harry as a depressed orphan and tragic hero who was in love with Hermione Granger. Rita also wrote defaming articles about Hagrid, which led students' parents to become concerned about his ferocity.
Miranda Richardson – Now
Despite appearing as an intrinsically nasty and deceitful individual in Harry Potter, Richardson was actually quite the opposite in real life, something that was a testament to her acting.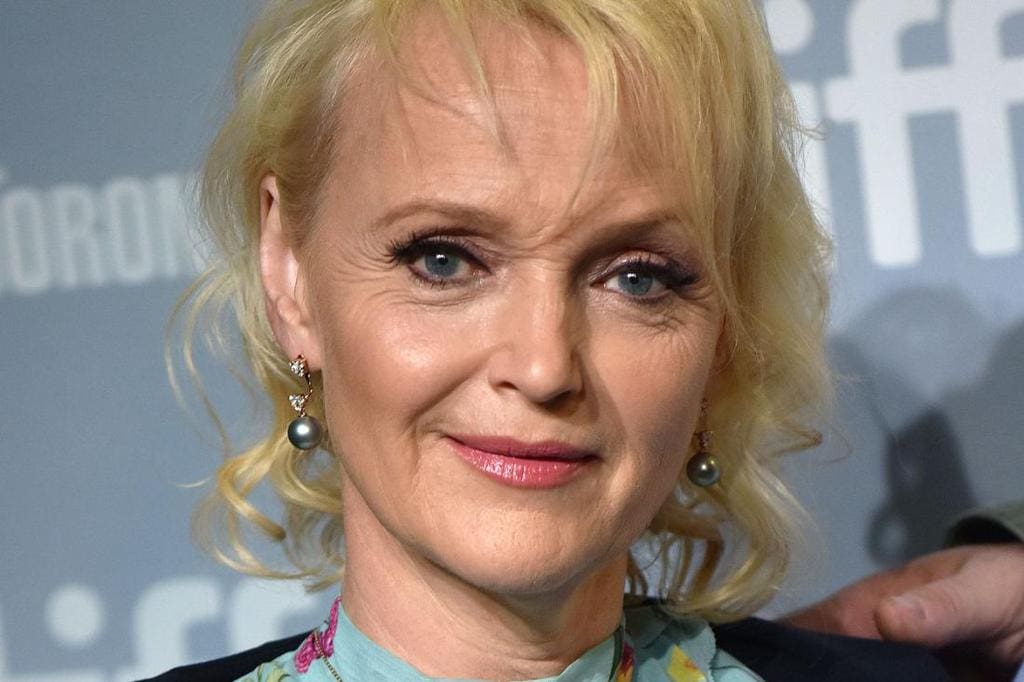 When cameras stopped rolling on the popular franchise, Richardson went on to play Labour politician Barbara Castle in the British film Made in Dagenham, before taking on the role of Queen Ulla in Angelina Jolie Disney movie Maleficent in 2014, but her part was cut in post-production.
Julie Walters as Molly Weasley – Then
The Weasley family were all a huge part in the Harry Potter films. Ron was Harry's best friend, Ginny was his love interest, Fred and George fought for Harry and Arthur protected Harry. However, Molly Weasley was the family matriarch and kept everyone together, not to mention acting as Harry's adopted mother.
Molly was a strong member of the revived Order of the Phoenix and went down in wizarding history as the witch who defeated Death Eater, Bellatrix Lestrange.
Julie Walters – Now
There is no doubt that Julie Walters is one of the best British actresses of all time with decades of film credits to her name. Walters has won two BAFTA Film Awards,four BAFTA TV Awards, the International Emmy award for A Short Stay in Switzerland in 2009, followed by receiving the BAFTA Fellowship in 2014.
Aside from Harry Potter, Walters has appeared in Calendar Girls, Brave and Mamma Mia! For her services to drama, Walters received a Damehood from the Queen in 2017.
Emma Watson as Hermione Granger – Then
Hermione Granger was undoubtedly the brains behind all of her dangerous adventures with Harry and Ron. The leading lady of the franchise never disappointed when it came to coming up with something brilliant or putting the boys in their place.
Hermione's strong-willed and fearless nature proved that she was a true Gryffindor at heart and her involvement in destroying Voldemort's Horcruxes and the triumphant Battle of Hogwarts was instrumental. Hermione eventually found love with Ron Weasley and later became the Minister for Magic.
Emma Watson – Now
Watson started her career in Harry Potter at the young age of 11, but her career didn't struggle after the franchise came to a close. Watson went on to appear in My Week with Marilyn, The Perks of Being a Wallflower and The Bling Ring, before taking a hiatus from acting to attend college at Brown University.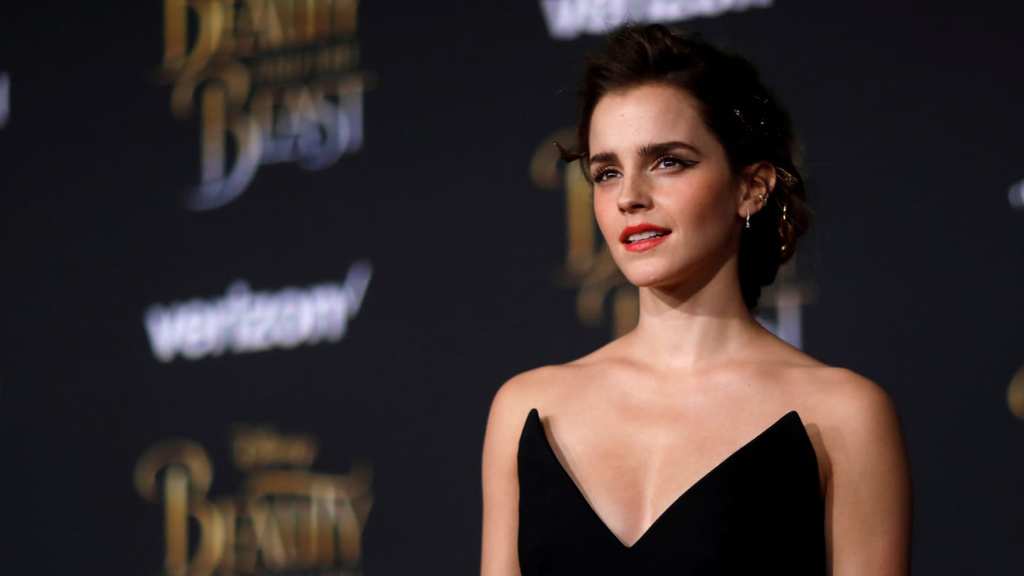 After graduating in 2014, Watson threw herself into her career and was cast as Belle in the 2017 live action Disney adaptation of Beauty and the Beast. 
Emma Thompson as Sybill Trelawney – Then
Professor of Divination, Sybill Trelawney, might have come across as a weird and eccentric character in the franchise, but she was actually an integral part in prophesying major events.
She predicted that a boy would be born in July who had the power to defeat the dark lord and speaking the famous words "either must die at the hand of the other for neither can live while the other survives…" Sybill also predicted the escape of Peter Pettigrew and the return of Lord Voldemort.
Emma Thompson – Now
Emma Thompson is truly one of the most acclaimed actresses in Britain, appearing in hugely successful films including Love Actually, Angels in America, Nanny McPhee, Stranger than Fiction, Last Chance Harvey and Men in Black 3. 
Thompson has also won two Academy Awards, and a number of BAFTA Awards. In 2013, Thompson received a number of nominations and critical acclaim for her role as P. L. Travers in Saving Mr. Banks. Later, in 2017, Thompson appeared in Disney live action movie Beauty and the Beast.
Imelda Staunton as Dolores Umbridge – Then
We met Dolores Umbridge Harry Potter and the Order of the Phoenix as the plotting and conniving Senior Undersecretary to the Minister for Magic, before being installed as the Defence Against the Dark Arts Professor at Hogwarts, followed by the Hogwarts High Inquisitor.
Umbridge's ruthless tactics and tyrannical leadership led her to fire Dumbledore and become Headmistress of Hogwarts. Umbridge despised Harry Potter and often discredited his claims, resorting to torture in one instance. However, it didn't last and centaurs took care of her.
Imelda Staunton – Now
Imelda Staunton has appeared in a number of films and theatre productions in her career, winning her four Olivier Awards, with an additional 11 nominations. For her acting, she has won a BAFTA award and had nominations for an Academy Award, a Golden Globe and a Screen Actors Guild Award.
In her career, Imelda has appeared in films including  Nanny McPhee, Gypsy, Pride, and The Girl, amongst others. In 2017, she appeared in three movies including Paddington 2, Finding Your Feet and The Actor's Apprenticeship.
Zoe Wanamaker as Rolanda Hooch – Then
Madam Hooch was the Quidditch instructor at Hogwarts and taught first years how to fly on broomsticks. Her opening statement when teaching first years to fly was "Flying is not unlike walking.
It's just much more difficult, and far more dangerous." It was in Madam Hooch's first class that Draco Malfoy forced Harry Potter to fly alone and catch Neville Longbottom's Remembrall, leading him to almost be expelled. However, this was the first and last film she appeared in.
Zoe Wanamaker – Now
Other than her appearance in Harry Potter, Wanamaker has had quite the successful career in films, appearing in the film My Week with Marilyn, as well appearing in TV shows including sitcom My Family, as well as dramas Agatha Christie's Poirot, and Mr Selfridge. 
For her services to drama, Zoe was appointed a Commander of the British Empire in 2001. Recently, Zoe plays Gail in Girlfriends, as well as Antedia in Britannia, showing no signs of slowing down her career.
Helen McCrory as Narcissa Malfoy – Then
Narcissa Malfoy was the mother of Draco Malfoy and wife of Death Eater, Lucius. Narcissa made Severus Snape make the unbreakable vow to protect Draco and step in if Draco could not perform the task the Dark Lord asked him to do.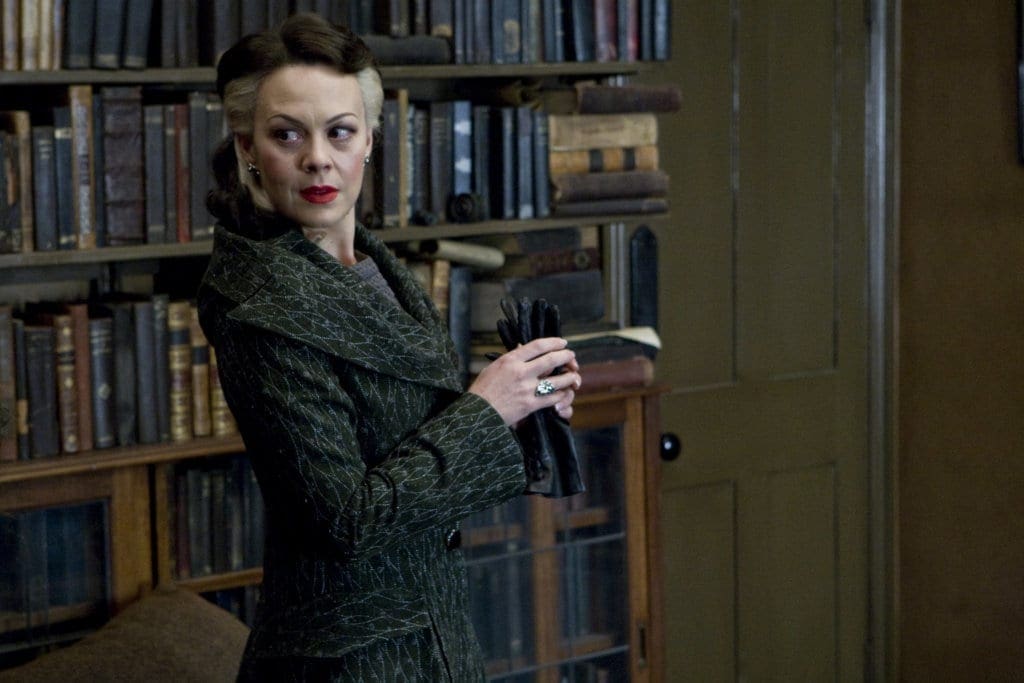 Despite associating herself with Death Eaters, Narcissa's number one priority was her family and she even lied to Voldemort when checking if Harry Potter was in fact dead. Due to Draco being alive, she chose to protect Potter's life.
Helen McCrory – Now
As it turned out, McCrory was not intended to play the role of Narcissa Malfoy and she was given the part of Bellatrix Lestrange. However, this all changed when Helen fell pregnant and couldn't play the recurring role of Bellatrix, but producers later gave her the part of Narcissa.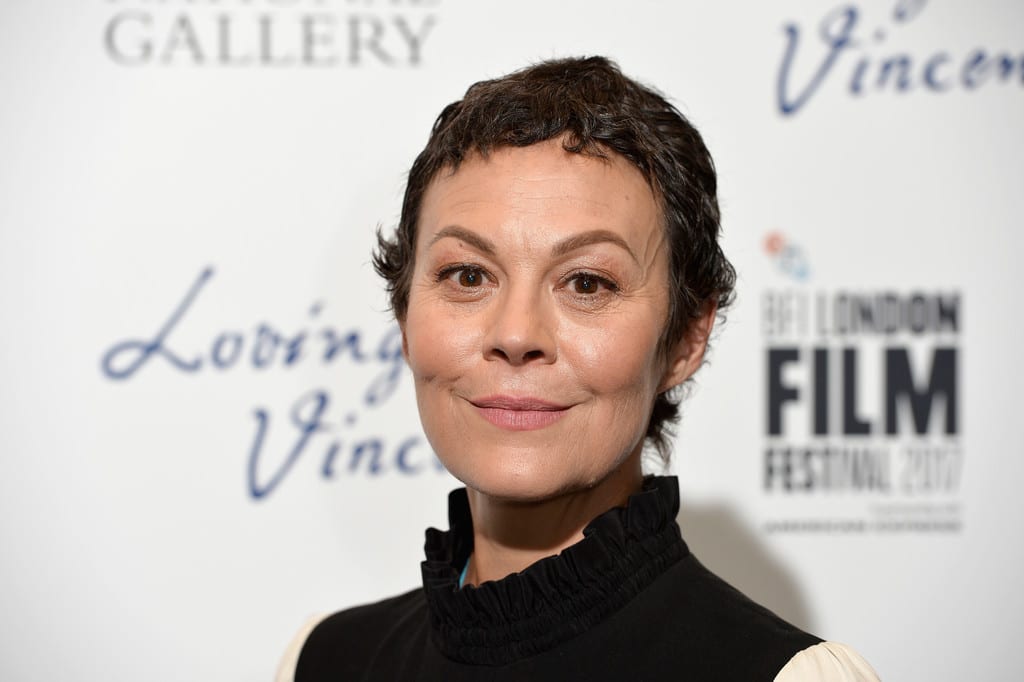 Since Harry Potter, McCrory has also appeared in Scorsese film Hugo, Skyfall, Peaky Blinders and Fearless. In 2017, Helen was appointed an Officer of the Order of the British Empire for services to drama.
Natalia Tena as Nymphadora Tonks – Then
Nymphadora Tonks was an Auror and in the second Order of the Phoenix, taking part in the Battle of the Department of Mysteries and the Battle of the Astronomy Tower, all while falling in love with Remus Lupin.
They had a child together, Teddy, and despite Lupin's worries that Teddy would share his werewolf condition, he didn't and instead inherited his mother's metamorphic abilities. When Tonks was killed by her aunt Bellatrix Lestrange, Teddy was raised by her mother and Teddy's godfather, Harry Potter.
Natalia Tena – Now
Following her tragic death on Harry Potter, Natalia went full speed ahead with her career and won herself a role on hugely successful HBO show Game of Thrones, appearing as Osha.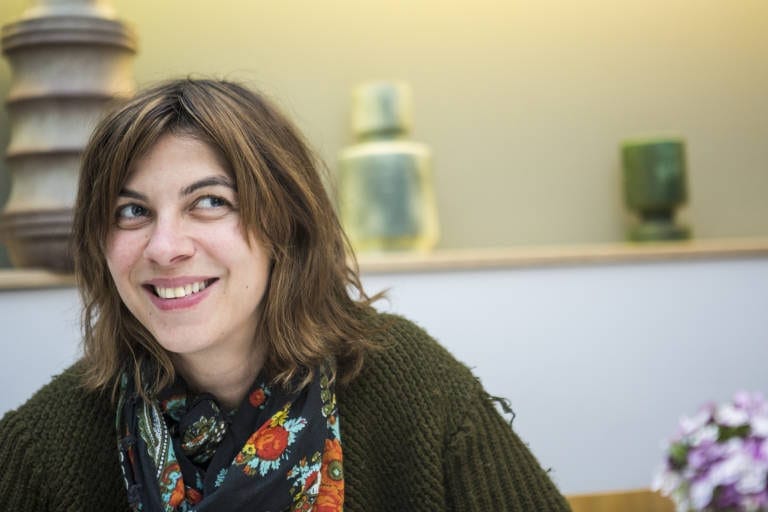 In 2015, Natalia starred as the lead in British mini-series Residue before being cast as Sara Morten in the CBS drama Wisdom of the Crowd in 2017. When Tena is not acting, she is showing off her vocals as the lead singer in her band, Molotov Jukebox. She really is a triple threat.
Kelly Macdonald as Helena Ravenclaw – Then
Also known as the Grey Lady, Helena Ravenclaw lived in the 10th and 11th century but was murdered by the Bloody Baron when she refused to return home with him, after running away to Albania with her mother's diadem.
Both Helena and the Bloody Baron returned to Hogwarts Castle as ghosts, and Helena proved instrumental in helping Harry Potter hunt Voldemort's Horcruxes, one of which was her mother's diadem. Helena made the mistake of trusting Voldemort and telling him about the diadem.
Kelly Macdonald – Now
Although Kelly Macdonald only appeared in one Harry Potter film, she has appeared in many other notable movies including Trainspotting, Gosford Park, Intermission, Nanny McPhee, The Girl in the Cafe and No Country for Old Men.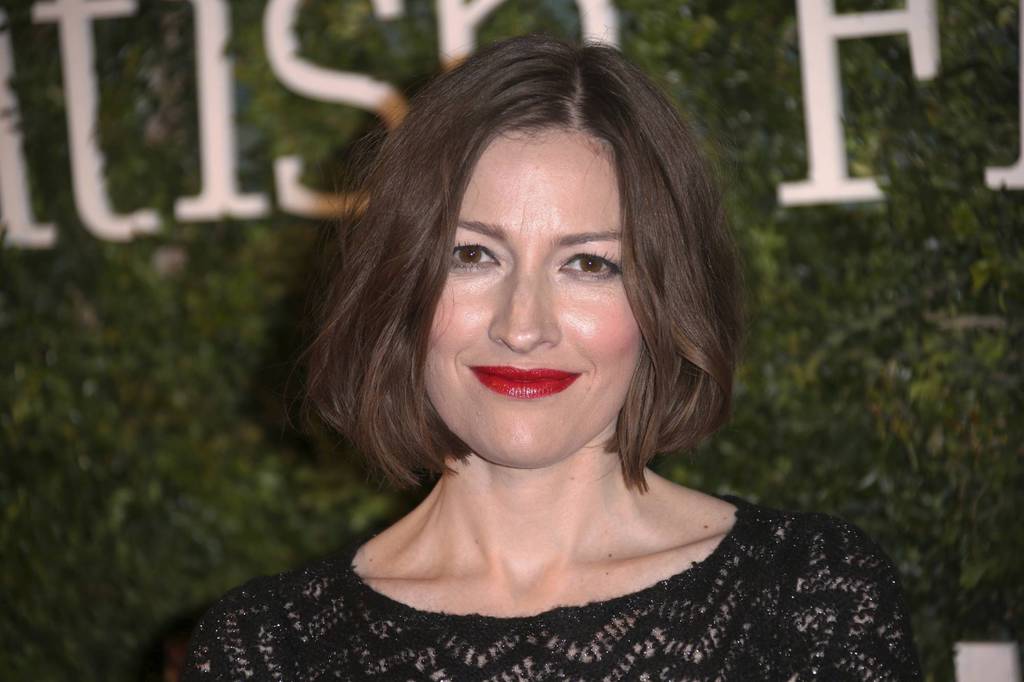 She has won a number of notable awards including an Emmy for Outstanding Supporting Actress in a Miniseries or Movie as well as being nominated for a Golden Globe and a BAFTA. Macdonald went on to star in Boardwalk Empire for five seasons. 
Clémence Poésy as Fleur Delacour – Then
Harry Potter and the Goblet Of Fire brought in two new wizarding schools, one of which was the witches school Beauxbatons. Led by Fleur Delacour, the wizards of Hogwarts stared in awe of the girls, particularly Ron Weasley. 
Fleur was a contestant in the Triwizard Tournament but failed to complete the second challenge. Fleur eventually found love with Bill Weasley and their wedding was held at the Weasley house, before being disrupted by Death Eaters.
Clémence Poésy – Now
The French actress' career did not die down when Harry Potter came to a close, and instead she took on many film and TV roles. In the fourth season of Gossip Girl, she played Chuck Bass' girlfriend Eva, and in 2010, Poésy appeared alongside James Franco in the Danny Boyle film, 127 Hours. 
In 2012, Poésy made her Broadway debut in Cyrano de Bergerac, playing the role of Roxane and most recently in 2013, she took the lead role in Sky Atlantic/Canal+ series The Tunnel.
Frances de la Tour as Olympe Maxime – Then
While Hagrid was the first half-giant we came across in Harry Potter, the second was the headmistress of Beauxbatons Academy of Magic, Olympe Maxime.
Hagrid did everything possible to try and impress Olympe, from taming his hair, putting on his best clothes and revealing the secret Triwizard dragons. However, being a half-giant was something that Maxime fiercely denied and said that she was just "big boned." Maxime and Hagrid later toured Europe to stop the giants from joining Voldemort's army.
Frances de la Tour – Now
Frances managed to fool audiences into believing that she was French, but she is actually a British actress. Following her role as a half-giant, Frances appeared in a number of critically acclaimed films including Tim Burton 's Alice in Wonderland in 2010, The Book of Eli and Hugo.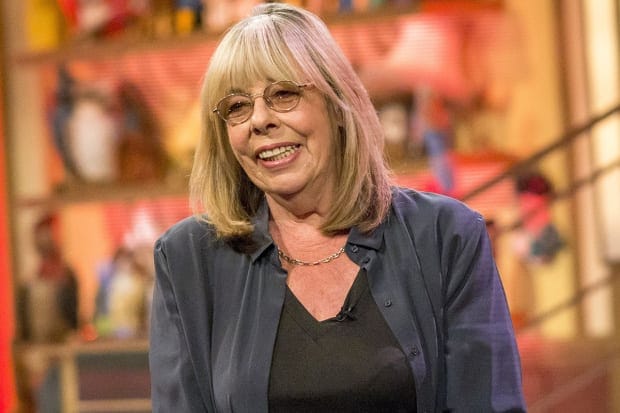 In 2013, she took on another role of a headmistress in BBC sitcom Big School and in 2016, she joined the second season of Outlander. Frances has won three Olivier awards, one Tony award and had numerous BAFTA nominations.
Shirley Henderson as Moaning Myrtle – Then
Mrytle Warren, most commonly known after her death as 'Moaning Myrtle' was a ghost that haunted the second-floor girls' bathroom at Hogwarts. We later found out that Myrtle was the student killed after finding the Chamber of Secrets by Salazar Slytherin's Basilisk, under the orders of Voldemort.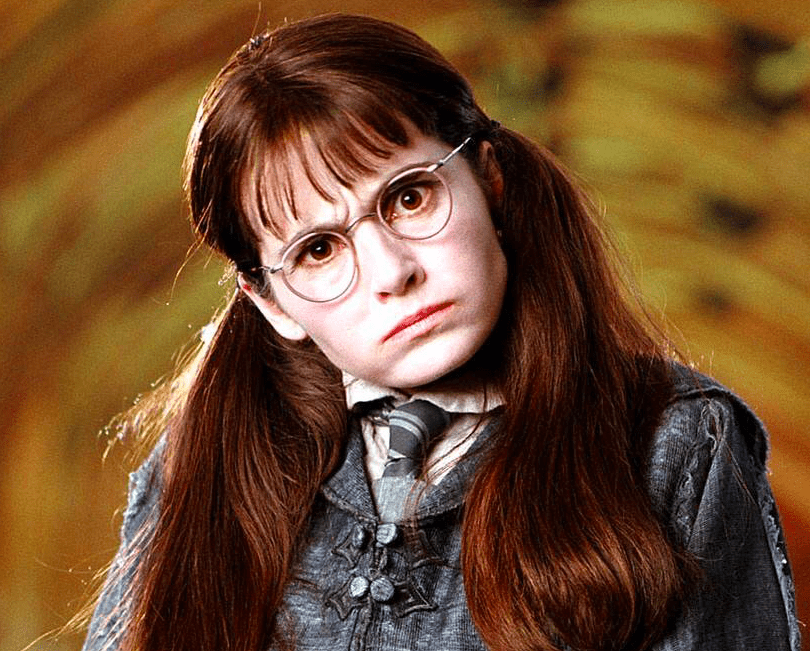 Myrtle was often heard crying in the bathroom, hence her nickname, and when she wasn't, she was crushing on Harry Potter. Myrtle proved to be very useful when figuring out clues for the Triwizard Tournament.
Shirley Henderson – Now
Shirley Henderson was a well established actress even before her role in Harry Potter, and she was a main part in Bridget Jones's Diary and Bridget Jones: The Edge of Reason. In 2008, Henderson appeared in Miss Pettigrew Lives for a Day, and in 2017 she appeared in the Netflix film Okja.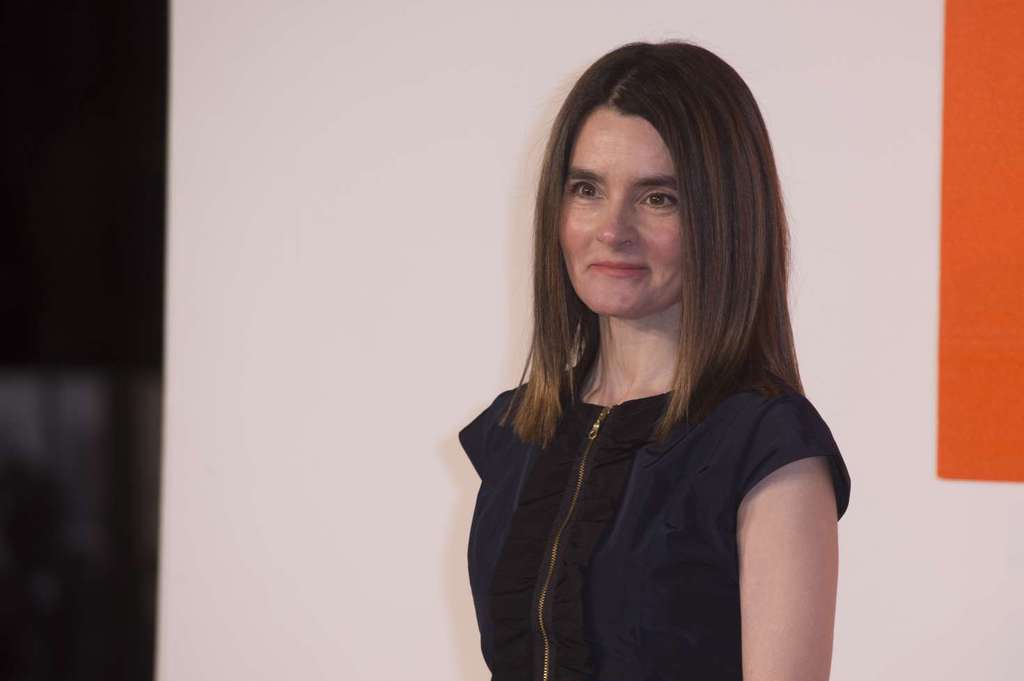 In addition, the Scottish actress won a BAFTA nomination for her role in the miniseries Southcliffe. Recently, Shirley switched from the silver screen to the stage and she began appearing in a number of theatre productions.
Katie Leung as Cho Chang – Then
Although Harry Potter was filled with action, there were still plenty of romances and love interests. Harry Potter's first crush was Cho Chang, but the Ravenclaw student had eyes for Triwizard contestant Cedric Diggory.
The two were dating in her fifth year until Cedric was tragically killed by Peter Pettigrew. Following this, Cho joined Dumbledore's army, led by Harry, and the two shared their first kiss in the Room of Requirement. However, Cho and Harry didn't last, and they found love elsewhere.
Katie Leung – Now
When Harry Potter finished, Katie Leung admitted that she was unsure whether she wanted to continue her career in acting. However, after attending a drama school, she gained a new found love and went on perform in some stage shows.
In 2012, Leung starred in a drama series called Run, as well as BBC's crime drama series Father Brown crime drama series. It wasn't until 2017 that Leung headed back into feature films as she co-starred with Jackie Chan and Pierce Brosnan in The Foreigner.
Geraldine Somerville as Lily Evans Potter – Then
Lily Evans was a muggle-born before discovering that she was a witch. We later found out that it was Severus Snape who introduced her to this world, but Lily eventually found love with James Potter at Hogwarts.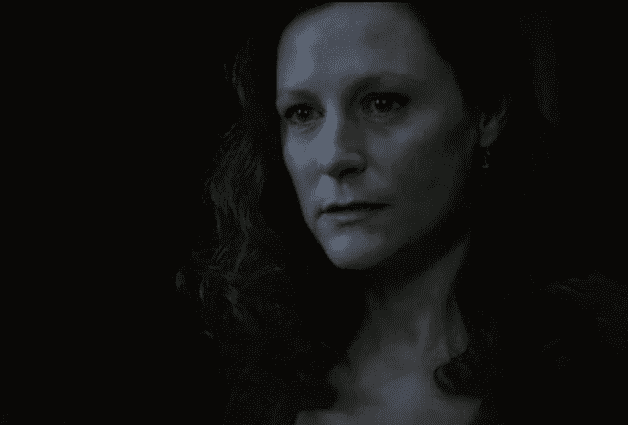 The two were married and had one son, Harry, but shortly after his birth, Lily and James were murdered by Voldemort after defying him three times. Lily appeared in the movies through her Patronus and talking to Harry before sacrificing himself to Voldemort.
Geraldine Somerville – Now
Despite the vast majority remembering Geraldine as Lily Potter, the British actress has appeared in a number of notable films, making her name recognizable even outside of the Potter franchise. Geraldine was most commonly known for her role as Detective Sergeant Jane Penhaligon in Cracker, for which she was nominated for a BAFTA.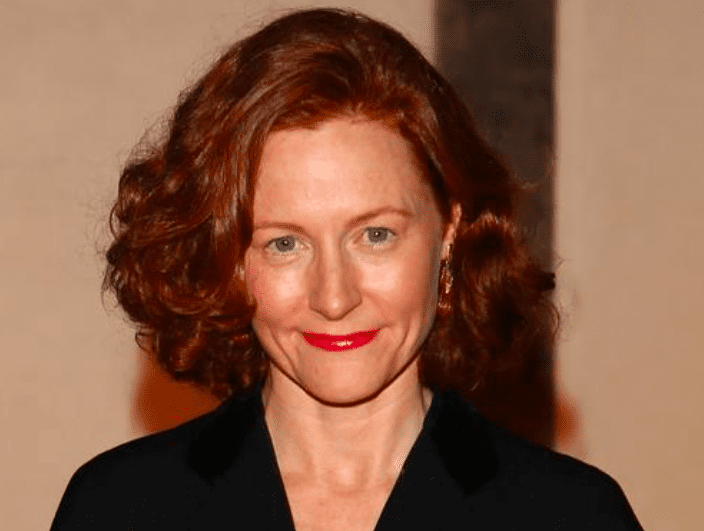 She later appeared in films including My Week with Marilyn in 2011, and Grace of Monaco, in 2014 where she took on the starring role of Princess Antoinette of Monaco.
Miriam Margolyes as Pomona Sprout -Then
Madam Professor Pomona Sprout was not only the Head of Hufflepuff house, she was also the Head of the Herbology department at Hogwarts.
Sprout was another Hogwarts professor who opposed Lord Voldemort and the Mandrakes that she grew became the cure for those students who had been petrified Slytherin's Monster. Although Madam Sprout did not have a huge part in the franchise, she was present at the Battle of Hogwarts, protecting the school and fighting the Death Eaters.
Miriam Margolyes – Now
The younger generation might only recognize Miriam Margolyes from her role in Harry Potter, she has actually been in the industry for over five decades. In recent years, she appeared in The Real Marigold Hotel, alongside eight celebrities, where they traveled to India to discover whether retirement would be better there, or in the UK.
For her services to acting, she was appointed Order of the British Empire, but in 2013, she became an Australian citizen, therefore holding dual citizenship.
Jessie Cave as Lavender Brown – Then
Lavender Brown was a student at Hogwarts and sorted into the Gryffindor house. Once she began studying divination, she became increasingly close with Professor Sybill Trelawney. Despite Brown initially shooting down claims that Voldemort had returned, she later joined Dumbledore's Army, led by Harry Potter.
Lavender became obsessed with Ron Weasley and they were seen kissing in public a lot once they started dating. Ron quickly drew tired of her and they eventually broke up. Brown was later killed by werewolf Fenrir Greyback.
Jessie Cave – Now
Following her role as Lavender in Harry Potter, Cave made her West End debut in a revival of Tom Stoppard's Arcadia. She went on to appear in Breed, for which she won the Off West-End stage award.
In 2015, Cave published a book of cartoons called Lovesick and then went into fashion, creating a range of boho style pants, appropriately called "Cave Pants." In 2016, she had a small role on Call the Midwife and recently, she has been doing stand up comedy shows.
Dawn French as The Fat Lady – Then
The Fat Lady was a portrait that guarded the entrance to the Gryffindor Tower at Hogwarts. The Fat Lady would request Gryffindor students to say the password before she opened up the portrait so that they could go to their dorms.
When Sirius Black escaped from Azkaban and headed to Hogwarts, he pulled the portrait off the wall but it was later restored by Argus Finch, the caretaker. The Fat Lady was seen sobbing when Snape killed Dumbledore.
Dawn French – Now
British actress, writer, and comedian, Dawn French has had a hugely successful career and was best known for starring as Geraldine Granger in the sitcom The Vicar of Dibley, as well as writing for the comedy sketch show French and Saunders with comedy partner Jennifer Saunders.
French has been nominated for seven BAFTA's and won a BAFTA Fellowship together with Saunders. Recently, she has been starring as Gina Benelli in Delicious as well as continuing to star in French and Saunders. 
Carolyn Pickles as Charity Burbage – Then
Charity Burbage was the Professor of Muggle Studies at Hogwarts School of Witchcraft and Wizardry. Burbage believed that muggles were not so different from wizards and witches, something that she also taught her students.
Charity wrote an article in the Daily Prophet about her views during the Second Wizarding War, which inevitably led to her death by Lord Voldemort at a death eater meeting at Malfoy Manor. When Burbage begged Snape to tell the Dark Lord that they were friends, he denied.
Carolyn Pickles – Now
After appearing in Harry Potter and the Deathly Hallows: Part 1, Pickles went on to star in many TV series. She played Mrs. Gulliver in Land Girls, Maureen Riley in Law & Order, and had a number of roles on EastEnders, Holby City and Doctors.
Recently, Pickles has had a recurring role on Broadchurch since 2013, playing Maggie Radcliffe, and in 2018, she played Rita Fenton on the TV series Vera. One of Carolyn's daughters, Lucy, followed in her mother's footsteps and went into acting.
Shefali Chowdhury as Parvati Patil- Then
Parvati Patil attended the Yule Ball with Harry Potter, and her twin sister, Padma, went with Ron. Despite the two dressing and looking the same, Parvati was sorted into Gryffindor house while Padma was sorted into Ravenclaw.
When Potter started Dumbledore's Army to defeat Lord Voldemort and the death eaters, Parvati attended all of the training and was an active member in the army in the Battle of Hogwarts. It seemed that Dean Thomas took a liking to her.
Shefali Chowdhury – Now
Chowdhury was born in Denbigh, Wales to Bangladeshi parents who migrated to the U.K. in 1980. She went to acting school before being cast in Harry Potter and the Goblet of Fire, Harry Potter and the Order of the Phoenix, and Harry Potter and the Half-Blood Prince. 
Although Afshan Azad played her twin in the movies, they were not related in real life and just good friends. In 2015 she was cast in two short films, titled I Am The Doorway and Heist: Jane.
Pam Ferris as Marjorie Dursley – Then
Marjorie Dursley was the older sister of Vernon Dursley and aunt of Dudley. She had a career in breeding bulldogs and wouldn't go anywhere without her favorite ferocious dog, Ripper. When Marjorie visited the Dursley's for tea, she enraged Harry Potter by speaking badly of his parents, leading him to use magic outside of Hogwarts.
As a result, Marjorie's body inflated and she flew away from the Dursley's house. Her memory was later erased by the Ministry Of Magic.
Pam Ferris – Now
Pam Ferris was no stranger to playing a nasty woman in movies as she took on the role of Miss. Trunchbull in the Roald Dahl movie adaptation of Matilda. Between 2010 and 2011, Ferris made an appearance on a number of TV shows including the sitcom Grandma's House, as well as Midsomer Murders and Luther.
Later on from 2012 until 2016, she played the role of Sister Evangelina in the series Call The Midwife, and in 2015, she was a guest on BBC's Essential Classics.
Scarlett Byrne as Pansy Parkinson – Then
Pansy was a student at Hogwarts School of Witchcraft and Wizardry and sorted into Slytherin house, where she became a prefect in fifth year. When the Second Wizarding War broke out, Pansy spoke out and wanted to turn Harry Potter over to Lord Voldemort to save the rest of them.
It was Professor McGonagall that made the decision to send Slytherin to the dungeons in the outbreak of the war, so it was assumed they stayed there and survived.
Scarlett Byrne – Now
After appearing in the last few Harry Potter films, Scarlett went on to play the role of Brittany in Lake Placid: The Final Chapter, followed by appearing in short videos for Jessie Cave's website Pindippy.
In 2015, Byrne joined the cast of The Vampire Diaries and went on to have an important role in twelve episodes of the show, before being killed off. That same year, it was announced that Byrne was engaged to Hugh Hefner's son, Cooper.
Afshan Azad as Padma Patil – Then
Padma Patil was Ron Weasley's date to the Yule Ball, after her sister went with Harry Potter. Ron seemed like he wasn't remotely interested in Padma, and his eyes were constantly diverted at Hermione Granger, who was Viktor Krum's date.
Padma and her twin sister ended up leaving Ron and Harry for boys from Beauxbatons. Padma was a Ravenclaw and later became a prefect, before becoming a part of Dumbledore's Army and fighting in the Battle of Hogwarts.
Afshan Azad – Now
Following her part as Padma Patil in Harry Potter, Azad made some friends for life in the cast and told the press that  Bonnie Wright, Katie Leung, Evanna Lynch, and Scarlett Byrne were some of her best friends.
She also admitted that she was close to her on-screen twin sister, Shefali Chowdhury despite them not being related in real life. When Azad was just 22-years-old, she was attacked by her brother and father for being in a relationship with a non-muslim man.
Fiona Shaw as Petunia Dursley – Then
Petunia Dursely was the muggle-born sister of Lily Potter and became Harry Potter's legal guardian. Petunia neglected Harry and together with her husband Vernon and son, Dudley, they used Harry as their housekeeper, even making him sleep in the cupboard under the stairs.
When Hagrid arrived to tell Harry that he had been accepted to Hogwarts, Petunia became angry and all was revealed about his magical parents and the truth about their death. Petunia and her family later left their home to escape Voldemort.
Fiona Shaw – Now
It seems that starring in supernatural movies suited Shaw and following Harry Potter, she went on to star in the fourth season of True Blood as well as Dorian Grey. 
Nevertheless, Shaw made the successful transition from the screen to the stage and she has worked extensively with the Royal Shakespeare Company and the National Theatre and became a two time Olivier award winner. It is safe to say that Shaw will always be remembered as the calculating Petunia Dursley.  
Helena Bonham Carter as Bellatrix Lestrange – Then
Bellatrix Lestrange was one of the most loyal, dangerous and sadistic Death Eaters, and she had a thirst for half-bloods and Muggle-borns. Bellatrix managed to escape Azkaban in the breakout of 1996 and made it her mission to murder anyone who was a member of the Order of the Phoenix.
Bellatrix inflicted pain and torture upon anyone involved with Harry, including Hermione, and even killed Harry's Godfather Sirius Black and the kind-hearted free-elf, Dobby. She was killed by Molly Weasley.
Helena Bonham Carter – Now
Carter's brilliant acting in Harry Potter managed to terrify audiences in many of the films. Helena seems to have a gift in playing evil, intimidating and unusual characters, taking on roles in many of her ex-husband, Tim Burton's movies including Sweeney Todd: The Demon Barber of Fleet Street, Alice in Wonderland and Corpse Bride.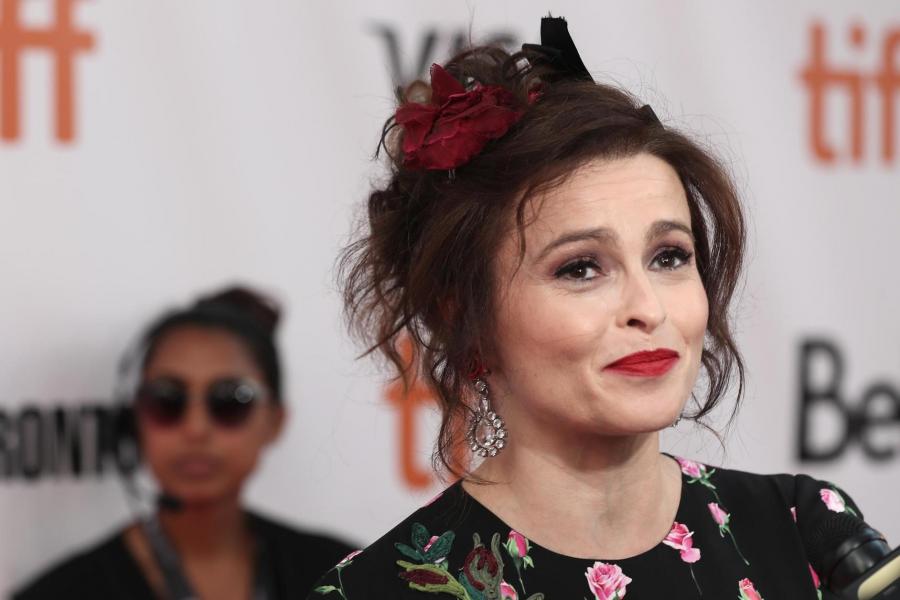 Helena's acting has earned her a number of impressive awards, as well as an Academy Award nomination. The British actress will soon take to the screen in the highly anticipated Ocean's 8. 
Bonnie Wright as Ginny Weasley – Then
We first came across Ginny Weasley in Harry Potter and the Philosopher's Stone when she wished Harry "good luck" when running onto Platform 9 and 3/4. Ginny reappeared when she attended Hogwarts and was sorted into Gryffindor, all while developing a huge crush on Harry.
The attraction between the two grew in the films, making brother Ron very uncomfortable, and Ginny even fought alongside Harry in the Battle of Hogwarts. Ginny and Harry were later married and they had three children together.
Bonnie Wright – Now
While filming Harry Potter and the Deathly Hallows – Part 1 and Part 2, Wright attended London's University of the Arts to study as a Film and Television Production Manager due to her desire to work behind-the-scenes after Harry Potter came to a close.
Bonnie then created her own production company, Bon Bon Lumiere , writing and directing a number of short films. In addition, Bonnie was signed to a modeling agency, participating in shows at London Fashion Week and modeling for magazines and different campaigns. 
Evanna Lynch as Luna Lovegood – Then
At Hogwarts, many people perceived Luna Lovegood to be quite strange, but there was actually a method to her madness. Despite Luna's eccentricities, she was an important part of the uprising against the Dark Lord, participating in both the Battle of the Department of Mysteries and the Battle of the Astronomy Tower.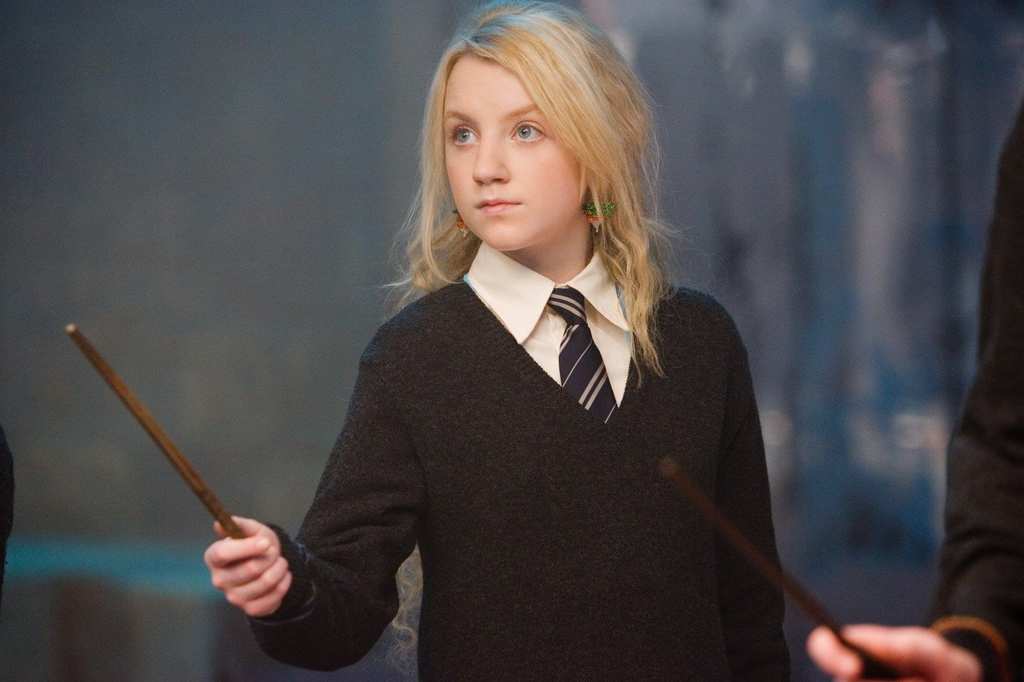 Luna also co-led and reconstituted Dumbledore's army, before being captured by Death Eaters and held ransom in Malfoy Manor, before being rescued by Dobby. Luna found love with Neville Longbottom.
Evanna Lynch – Now
Following Lynch's work on the Harry Potter franchise, she went on to appear in teen comedy G.B.F., before going on to appear in British stage production Houdini, as the wife and assistant of famous magician Harry Houdini.
In 2014, it was announced that Lynch would take on a starring role in the Irish-produced film My Name Is Emily, and in 2017, Lynch won the part to star in a revival of Enda Walsh's Disco Pigs. She is also a member of the Harry Potter Alliance (HPA.)
Food Network Stars: Then & Now
The Food Network has brought forth some of the most acclaimed names in the culinary business who provide addictive cooking shows, but many chefs who have starred on the Food Network look quite different now than when they first started.
Sandra Lee – Then
Sandra Lee didn't have a picture-perfect childhood. She was the daughter of an abusive mother and a criminal father. Lee was sent to live with different family members while her mother battled a prescription drug addiction. At age 27, she dropped out of university and created her big-time label, Kurtain Kraft, which grossed $6 million within the first nine months. Lee was hired by The Food Network to host Semi-Homemade Cooking, which premiered in 2003.
Sandra Lee – Now
A lot has happened since Sandra made her first debut on The Food Network. Following her first show, Semi-Homemade Cooking, she was invited to host another series, Sandra's Money Saving Meals, which aired in May of 2009. She's written a whopping 25 books and in 2005, she won the Daytime Emmy Award for Outstanding Lifestyle/Culinary Host for Semi-Homemade Cooking. In 2012, Lee launched a new monthly lifestyle magazine in partnership with TV Guide and she's currently starring in two new shows, Sandra's Restaraunt Remakes and Sandra Lee's Taverns, Lounges & Clubs. 
Paula Deen – Then
Truth be told – this particular photo was taken a long time before Paula Deen became one of the most iconic promoters of Southern Hospitality on The Food Network. It's safe to say that the woman from Albany, Georgia was something of a late bloomer when it came to TV presenting. Her first big break on TV came back in 2002 when Paula's Home Cooking first took off. For Paula, it has always been about giving clear insights into her home cooking and giving viewers a taste of the South.
Paula Deen – Now
To be fair, Paula's message hasn't changed too much over the years. Ever since Paula's Home Cooking first put her on the map, the charming lady has added many more shows to her resume, such as Paula's Party and Paula's Best Dishes. Most recently, shows such as Positively Paula and Paula Deen's Sweet Home Savannah have kept her in the public eye more now than ever. Of course, her sons Jamie and Bobby Deen are also famous TV personalities in their own right.
Giada De Laurentiis – Then
Born in LA to an Italian family, Giada De Laurentiis decided to follow in her family's footsteps by attending a cooking school in Paris. After graduating, she returned home and worked for two restaurants in LA. After gaining experience, Giada finally opened up her own catering company, landing famous clients and developing significant culinary connections. A friend at Food & Wine asked her to write about her family's Sunday meal traditions and the article was such a big hit that she was invited by the Food Network to host her own show, Everyday Italian. 
Giada De Laurentiis – Now
Famous for her current hit show, Giada At Home, the Italian-born chef is the woman who went from cook to major TV host, author, restauranteur, and mother. Giada appears frequently on NBC's Today and famous talk shows such as The Ellen DeGeneres Show. She has three thriving restaurants and has published a cookbook every 18 months for the past 10 years. When she's not working, she's spending quality time with her 10-year-old daughter, Jade, in their LA home. Between a net worth of $15 million and an incredible boyfriend, Shane Farley, Giada is quite content these days.
Anne Burrell- Then
With spiky bleach-blond hair and a dominant personality, there's no missing the amazing Anne Burrell. In 2005 the bold chef received the opportunity of a lifetime when she was asked by Mario Batali to be one of his sous chefs on the Iron Chef America series. Since her debut on the show, she has gone on to host Secrets of a Restaurant and has also co-hosted the shows Worst Cooks in America and The Best Thing I Ever Ate.  
Anne Burrell – Now
If you google Anne Burrell, you'll find she's come a long way since her appearance on Iron Chef America 2005. By 2011, she published her first cookbook, Cook Like a Rockstar, which encourages cooks to be rock stars in their own kitchen. Anne eventually earned a place on The New York Times Best Seller List and in 2017, she opened a restaurant with her partner and friend, Phil Casceli,  called Phil & Anne's Good Time Lounge. Unfortunately, the business closed down shortly after opening due to non-resolvable conflicts between the two.
Rachael Ray – Then
Known for her love of things made quick and easy, Rachael Ray is the famed chef that taught herself how to cook. Her TV career took off with her show, 30 Minute Meals in 2001, which lasted a whole 27 seasons. She has also hosted other popular food programs such as Rachael Ray's Tasty Travels and $40 a Day. 
Rachael Ray – Now
Now living in a $1 million mansion in the woods next to Lake George, Rachael Ray is contemplating her next career step. After publishing 22 cookbooks, hosting thousands of episodes of cooking shows, and creating for herself a net worth of $75 million, Rachael is just about 50 years old and struggling to keep herself relevant to the millennial generation. Although her last cookbook was published almost four years ago, Rachael hasn't yet lost culinary hope. She's now pitching ideas for digitally streamed shows that have more to do with food, travel, and music than cooking.
Amy Finley – Then
Amy Finley was initially famed for winning the third season of The Next Food Network Star, for which she was awarded the honor of hosting The Gourmet Next Door. The show premiered in 2007 and focused on gourmet recipes families could easily recreate at home. The show was, however, nixed after six episodes due to a serious family crisis. Following, Amy relocated with her family from San Diego to a rural farm in Burgandy, France, where she wrote a memoir entitled, How To Eat In A Small Country.
Amy Finley – Now
Amy and her family eventually returned from France back to their hometown, San Diego, and in 2012, she appeared on an episode of  The Food Network's show Chopped. Unfortunately, she was eliminated after only the second round, however, she is still on a culinary role. Amy has written for magazines such as Bon Appetit and San Diego Magazine and made appearances on The View and Splendid Table. Her culinary inspirations root from her French grandmothers and her idol, Julia Child. Finley now holds a net worth of roughly $1 million.
Kelsey Nixon – Then
While she only made it to the final four on The Next Food Network Star, Kelsey's sweet and endearing personality is what made her so memorable and loved by viewers. In light of this, she received her own show on the Food Network channel,  Kelsey's Essentials. Before becoming an internationally adored TV personality, Kelsey attended college, and there she created and hosted her own cooking Youtube channel, Kelsey's Kitchen, which focused on fast, fun, and affordable recipes for college students.
Kelsey Nixon – Now
Airing from 2010-2016, Kelsey's Essentials was the signature show that won her a Daytime Emmy nomination. Kelsey makes regular appearances on the Today Show as well as on Rachael Ray. Aside from being in show-biz, she owns a product line with HSN, which features a rotating cast of innovative kitchen tools and miniature appliances that help optimize cooking. She is the proud author of Kitchen Confidence and lives with her two children and her partner, Roby, in Portland, OR.
Jeffrey Saad – Then
Jeffrey Saad first hit the screens when he was named runner-up of the 5th season of The Next Food Network Star. His passion for the culinary business, however, began at the ripe age of 13 when he started working at a diner behind his junior high school. Upon graduation, he enrolled in the Hotel Restaurant Management Program at Iowa State and, a few years down the line, he flew to Mexico to explore and learn the local cuisine, which eventually led him to open Sweet Heat, a Mexican-style restaurant.
Jeffrey Saad – Now
After his appearance on The Next Food Network Star, Saad was given the opportunity to host his own web series called Spice Smuggler, which ran for a year. Later, the Cooking Channel invited him to host United Tastes Of America. Aside from being the executive chef of The Grove restaurants in San Fransisco, Saad also has written cookbooks and even started his own line of spices. Nowadays, he's mostly busy with real-estate and when he's not in the kitchen or showing houses, he's either surfing, traveling, or spending time with his wife and two children.
Alexandra Guarnaschelli – Then
This spunky chef may not have beaten Cat Cora in the Farmers' Market Battle on Iron Chef America in 2007, but she has most definitely made her way around reality TV since.  Following Iron Chef America, she went on to host The Cooking Loft With Alex Guarnaschelli, where she teaches a small group of students how to recreate and spice up classic dishes. In 2011, she competed in The Next Iron Chef and was third runner-up. Since then, she has become a judge on the Food Network Challenge and has made frequent appearances on Best Thing I Ever Ate.  
Alexandra Guarnaschelli – Now
Alex's journey has been long and rewarding considering that she now has an estimated net worth of $2 million. In 2013 she published her first cookbook, Old-School Comfort Food: The Way I Learned To Cook in 2013, which blends autobiographical details with her favorite recipes. Alex starred in her own show, Alex's Day Off, on from 2009-2011 and is now the executive chef at NYC's Butter restaurant and owner of the Darby, an NYC supper club. In addition to restaurant work, Alex also spent a few years instructing budding professional chefs at the NYC Institute of Culinary Education.
Michael Symon – Then
In 2007 Michael Symon won his first battle on Iron Chef and, since then, he's become a true Food Network sensation. The Greek/Sicilian chef cooks with soul, focusing on boldly flavored and deeply satisfying dishes. Long before getting into reality TV, Symon owned several restaurants in various cities within the US. In 2008 he participated in a temporary gig as the host of Dinner: Impossible for ten episodes and in 2009, he promoted The Food Network's video game Cook Or Be Cooked and was the rotating host of the hit show Melting Pot.
Michael Symon – Now
Since Iron Chef, culinary genius Symon has ventured after his hunger for new food experiences and he's unstoppable. His passion for food has become a rewarding career, as Symon currently runs several restaurants around the US. Although Michael is a die-hard meat lover (he even wrote a cookbook for fellow carnivores), he still opts for two vegetarian meals a week, mainly because of his vegan wife. Despite his super developed food pallet, Michael still stays true to his Greek roots by keeping his food creations as authentic as possible.
Sunny Anderson – Then
We got our first glimpse of Sunny Anderson when she made her TV appearance on the Food Network's Emeril Live in 2005. What you may not have known is that she was a radio personality for several channels before hitting our screens. Following, we saw her star in other Food Network shows such as Cooking for Real and Gotta Get It. She extended her cooking horizons in 2006-2007 when she served as editor for Food and Lifestyle's Hip Hop Weekly magazine. 
Sunny Anderson – Now
Although she's aged a bit and switched up her hair-do, Sunny is still the same sweet food-maker we adored in 2005. The bright chef (pun intended), has accomplished appearing on Good Morning America, The Early Show, and other big TV talk shows of the kind. She's recently shared with her fans some not-so-great news about an ulcerative colitis condition which she kept secret for 20 years. Although her food limitations can be frustrating, Sunny is optimistic, constantly scouting for new, interesting food substitutes and recipes.
Marc Summers – Then
Marc Summers, without a doubt, is one of the most memorable personalities from any millennial's childhood. Although he held various TV production jobs prior, Marc's career really got started in 1986 when Nickelodeon hired him to be the host of the famous Double Dare. The show's success led Summers to host Couch Potatoes and What Would You Do? In 2001, he was offered to host Food Network's Unwrapped, a program that reveals the real origins of sponsored foods. The show takes viewers on a wild tour of different factories and other food-related locations around the world.
Marc Summers – Now
After 30 years of trademarking himself, Marc managed to deeply impact the lives of that generation, earning a devoted audience that followed him from one show to the next. Unfortunately, things weren't always bright for Summer, as over the years he was diagnosed with OCD and cancer, for which he underwent chemotherapy for two painful years. If that's not bad enough, in 2012 he broke every bone in his face following a nasty car crash. Aside from the physical pain, Summers experienced significant memory loss, which took him almost a year to recover from.
Aaron Sanchez – Then
Born in El Paso, Texas, Aaron Sanchez knew that food was his passion early on in life. As a teenager, the young chef helped his mother cook Mexican cuisine for her catering business. He first appeared on TV when he participated in Iron Chef America and from there continued to The Next Iron Chef. He later co-hosted Heat Seekers with Roger Mooking and has been a frequent guest judge on Food Network's famous cooking competition series, Chopped.
Aaron Sanchez – Now
Following Iron Chef,  Aaron Sanchez was on a roll – and we're not talking about bread. Up until now, he has participated in many TV series including Melting Pot, Boy Meets Grill, and Throwdown! Aside from publishing his own cookbook titled, Comida del Barrio: Latin American Cooking in the U.S.A., Sanchez is also part-owner of a Mexican restaurant, Mestizo, in Kansas. Rumor has it, the Mexican chef is single, despite his good looks and net worth of $4 million.
Buddy Valastro – Then
Born of Italian roots, Buddy Valastro started off working at his family's bakery, Carlo's Bakery, when he was 11, and there, he discovered his passion for everything dough. In later years, Buddy collaborated with his father to jointly run the family bakery and, following his father's death, the bakery became the big boss. Buddy eventually became famous for his spectacular wedding cakes and was summoned to participate in the Food Network Challenge in 2007. He later pursued his own show, Cake Boss, which was a big hit and ultimately earned him great fame.
Buddy Valastro – Now
Following the popularity of the show, Buddy established Carlo's Bakery in various locations, mostly in New Jersey. In 2010, he embarked on the live interactive show Baking With the Boss Tour, where he created stunning cakes and shared stories about his Italian family. In 2014, he launched Buddy V's Events, an event planning and catering business that focuses on catering family gatherings, galas, and weddings. Two years down the road, the American-Italian chef was in such high demand that he was invited to collaborate with Whole Earth Sweetener Company for a cool campaign.
Emeril Lagasse – Then
If you ever hear the phrases "Bam!" or "Kick it up a notch!," then you've simply got Emeril Lagasse to thank for that. The man from Massachusetts has been in and out of The Food Network for the good part of 25 years. His first show, Essence of Emeril, was a huge hit and literally alludes to the "Essence," a spice concoction that Emeril made himself and is actually available. And let's face it, Lagasse has been pretty busy ever since…
Emeril Lagasse – Now
With tons of merchandise, restaurants, cookbooks, and TV shows still coming out every year, it should come as no surprise that Emeril Lagasse is raking in an estimated US$150 million every year. In the last decade, since the dawn of reality TV, Emeril Lagasse has switched his focus from personalized cook shows to cooking competitions. In 2009, he became a judge on Bravo's Top Chef and has also competed in other shows such as Iron Chef America.
Ina Garten – Then
Usually, it is a piece of literature that inspires other forms of media such as film and TV. This is exactly what made Ina Garten famous in the first place. After releasing The Barefoot Contessa Cookbook in 1999, it would only take a couple of years before The Food Network picked her up and turned her cookbook into a show (also called Barefoot Contessa). This begs the question: what is Ina Garten doing now with her life?
Ina Garten – Now
Amazingly, Barefoot Contessa has been going since it first aired in 2002, making it one of the longest running shows in The Food Network's history. Not only does Garten make a living from her TV endeavors, but she also has a number of magazine columns. These include "Entertaining" in O, The Oprah Magazine and "Ask the Barefoot Contessa" in House Beautiful. Garten's personal life has also remained completely stable, having been married to the same man for the last 50 years.
Jamie Oliver – Then
If there is one world-famous chef who started off at an extremely young age, then it's Jamie Oliver. In his early 20s, the young British man would take the world by storm with his TV persona – The Naked Chef. Many have credited Oliver for revolutionizing the world of cooking, inspiring many other young men to cook due to his laidback approach. It was only a matter of time before Jamie Oliver became a household name and began hosting many other shows…
Jamie Oliver – Now
Since The Naked Chef catapulted him into superstardom, Jamie Oliver's reputation has only got bigger and bigger with time. An advocate for cooking seemingly "naughty" dishes that are actually very healthy, Oliver has added many more shows to his resume over the years. These include the likes of Jamie's School Dinners, Jamie Oliver's Food Revolution, Jamie and Jimmy's Friday Night Feast, and Jamie's Super Food. The list goes on and on…and on. His most recent show provides recipes with just five ingredients each.
Bobby Flay – Then
To say that Bobby Flay blew up early is the understatement of the century. By the time he was 25, Flay was already a well-respected chef in New York and had already become a partner at Miracle Grill. Some of the early shows that Flay hosted included Hot Off the Grill with Bobby Flay, Grillin & Chillin, Food Nation and 3 Days to Open with Bobby Flay. None of these particular shows are airing anymore. However, those shows would soon be replaced by many others…
Bobby Flay – Now
Of course, many casual fans know Bobby Flay for his achievements on Iron Chef America. However, this is only scratching the surface of the New York-based chef's TV credentials. In the last 15 years alone, Flay has added numerous other shows to his name including Boy Meets Grill, BBQ with Bobby Flay, and The Best Thing I Ever Ate. Most recently, Flay has hosted Beat Bobby Flay, which puts him up against up-and-coming chefs who believe they have what it takes to beat him in a cooking contest.
Aarti Sequeira – Then
Indian chef and food sensation, Aarti Sequeira, is the mother of unexpected flavors and the 6th season winner of The Next Food Network Star. Born in Bombay and raised in Dubai, Aartis's lifelong devotion to food began when she was very young. However, it only became a career choice later on. After high school, the chef moved to Chicago, where she received her BA in journalism. Involved deeply with media and entertainment, Aarti became a CNN producer but eventually felt like something was missing. When she turned to the kitchen, she understood why.
Aarti Sequeira – Now
Following her heart seemed to work out pretty well for Aarti, as she is now a very aspired culinary artist. Since her victory on The Next Food Network Star, the Indian chef created her own own blog and online cooking-variety show which is still viewed by many. On the show, Aarti impresses her viewers, creating delicious spins on all-American classics by using new and unexpected flavors. She has authored cookbooks and is now a mother to two daughters and a frequent judge on Guy's Grocery Games.
Cat Cora – Then
Cat Cora's culinary inspirations began early on and, by age 15, she had already developed a business plan for her own restaurant. In 2005, she auditioned for Iron Chef America and won, ultimately becoming the first female Iron Chef ever. Raised in a small Greek community by a family who lives and breathes everything food, Cat's life always revolved around the kitchen table. Before becoming a chef, the talented chef attained a BA in the sciences, but eventually changed directions when she enrolled in The Cookery Institute of America.
Cat Cora – Now
Cat has been all over the place since her Iron Chef victory, appearing and hosting countless cooking shows such as Modify Your Life, Accomplished, Melting Pot, and My Country My Kitchen. Over the years, Cat has opened over 18 restaurants across the US and globally. In addition, she's also published several cookbooks and is the current executive chef for Bon Appetite magazine. She belongs to Macy's Culinary Counsels and has worked as an entertainer for a travel company. She was the first female inducted into the American Academy of Chefs Culinary Hall of Fame.
Tom Pizzica – Then
Tom's curiosity for food started at an early age when his mother worked long hours and he would prepare dinner for his siblings. With a "big chef personality" and 15 long years of experience in the food industry, Tom Pizzica undoubtedly gives outrageous a new meaning. The talented chef officially began his show-biz journey by participating in the sixth season of The Next Food Network Star. Not long after the end of the season, Tom's dreams came true and he was given his own show. Titled Outrageous Foods, Tom explores the country to uncover amazing, jaw-dropping foods.
Tom Pizzica – Now
Although Tom's show, Outrageous Foods lasted only two seasons, he still went on to bigger and better things. Tom started a burger concept that serves 100 percent pork belly patties, called Big Chef Tom's Belly Burgers. His business started out as a pop-up (a temporary restaurant) and eventually became a brick-and-mortar location in the lovely city of San Fransisco. Now, people from all over the country are making their way to the city to taste Tom's mouth-watering patties.
Adam Gertler – Then
While Gertler didn't take home The Food Network Star 4th season title, it didn't take long before he scored his own gig in 2009. Titled, Will Work for Food, Adam's show allows viewers to watch hilarious episodes that feature behind the scenes screenings of random food gigs Gertler takes. In the show, we witnessed him learning cool and crazy things such as ice sculpting, competitive eating, and truffle foraging. From 2010-2011 he hosted Kid In A Candy Store, which is also a behind-the-scenes show, where the hilarious chef hunts the country for cool sweets and desserts.
Adam Gertler – Now
Over the years, Adam has channeled his passion for food and acting into volunteer work, teaching theater to elementary school students, and catering for non-profit organizations like the Philadelphia Red Cross. He is now the "Wurstmacher" (sausage maker) for the famous Dog Haus restaurant concept and has hosted Man Vs. Child and Fx Movie Download. When he's not chilling in the kitchen or on working stage, Gertler enjoys playing the harmonica, singing karaoke, and reading comic books.
Duff Goldman – Then
There's no chef quite like Duff Goldman, as he started cooking before learning to write. Duff got his first food job at 16, working for a bagel shop, where he was almost fired for making the sandwiches too big! Duff was hungry to implement his own wacky spin on food and that's when he decided to open his own unique bakery, Charm City Cakes. The place was such a success, it later became a household name on the Food Network series Ace of Cakes.
Duff Goldman – Now
From here to there, Duff Goldman made his way to become a judge on the Food Network's Holiday Baking Championship and Spring Baking Championship. Aside from that, he also hosts and judges together with Valerie Bertinelli on The Kids Baking Championship. Putting the screen-shtick aside, Duff has published cookbooks Ace of Cakes and Duff Bakes and currently stars in several new Food Network shows including Cake Maters and The Baking Championship Series. Duff's hard work earned him a personal line of cake mixes, ice cream, bakeware, and ultimately, major culinary respect.
Damaris Phillips – Then
This Kentucky-born Belle is known as the queen of Southern cuisine and that's the reason she won the ninth season of The Next Food Network Star in 2013. As compensation for her triumph, Food Network gave her the honor of hosting her own cooking show, Southern At Heart, which aired from 2013-2016. Damaris' career initially took off after she earned a degree in culinary arts. She claims to have pursued the field because she didn't know what to do with her life. It turned out to be a good decision!
Damaris Phillips – Now
Although only five years have passed since her big victory, Damaris is still conquering the world of cuisine. In October 2017, she co-hosted Southern and Hungry on the Cooking Channel and she currently co-hosts The Bobby and Damaris Show on Food Network. Phillips is fairly active on social media and has collected over 66,000 followers on Instagram and Facebook. Although she refuses to reveal her salary, she is believed to have an estimated net worth of $4 million.
Tyler Florence – Then
Tyler Florence began his culinary journey at 15 years old, waiting on tables in a restaurant in Greenville, South Carolina. Surrounded by everything food, he was inspired by the chef lifestyle and decided to make it a career. He packed his bags for New York and worked at several restaurants until he opened up his own place, Cafeteria. The restaurant was a success and earned him recognition, especially by The Food Network, who later invited him to host the show Food 911. From here to there, he ended up hosting several other shows and in 2003 was named sexiest male chef alive.
Tyler Florence – Now
At 47 years old, Tyler Florence has quite an impressive resume. He is the bestselling author of eight books including a children's book called Tyler Makes Pancakes and has hosted various Food Network shows such as Food 911, How To Boil Water, The Great Food Truck Race, and Tyler's Ultimate. He is the co-founder of an organic baby food line and owns a number of restaurants and kitchen supply stores in California. He currently lives in Mill Valley, California, with his wife and three kids. His net worth is said to be a staggering $15 million.
Aaron McCargo – Then
Aaron McCargo is best recognized as the winner of The Next Food Network Star's fourth season. Following his victory, he was given the ultimate gift of his own show, Big Daddy's House, which premiered in 2008. When the show ended in 2011, fans were disappointed, but Aaron didn't pack his culinary bags just yet. He continued his journey by appearing in shows for other networks such as Spike TV's Bar Rescue. His culinary preference is for savory meats with bold and spicy flavors. He refers to his creations as tasty blends of "soul food" touched with dashes of cultural inspirations.
Aaron McCargo – Now
Since his hit show, Big Daddy's Kitchen, closed its curtains, Aaron has made many public appearances and regularly gives motivational speeches to the youth at community schools and events, expressing that they too can succeed, even with the worst of odds. He recently served as the Executive Chef of Catering at Thomas Jefferson University Hospital in Philadelphia and continues to make guest appearances on Spike TV's Bar Rescue. McCargo is married with three children and lives with them in New Jersey.